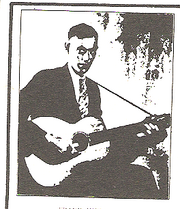 Frank Hutchison was a country Blues Guitarist. He was one of the first white performers to use the Slide Guitar method. He often played with Dick Justice, Williamson Brothers and Curry, Fiddlin' John Carson, and Emmet Miller.
Biography
Edit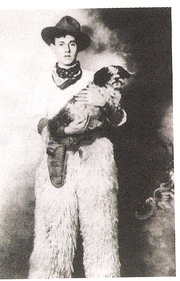 Hutchison was born in 1897 in Logan County, WV. He learned to play Harmonica as a child. His Guitar style was influenced by blues guitarists Henry Vaughn and Bill Hunt. In the 1920s, he performed in several Medicine Shows. His recording career started in 1926, he recorded more than 30 songs for Okeh over a 4 year period. His career ended in 1929, after which he had a grocery store for a brief period in Lake, WV. He died in 1945.
Albums Featured
Edit
Original Discography
Edit
Ad blocker interference detected!
Wikia is a free-to-use site that makes money from advertising. We have a modified experience for viewers using ad blockers

Wikia is not accessible if you've made further modifications. Remove the custom ad blocker rule(s) and the page will load as expected.