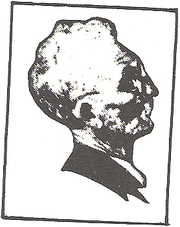 Jilson Setters was the elaborate alter-ego of Fiddler J.W. Day. The alter-ego was Folk Festival Organizer Jean Thomas' idea, who forged an elaborate backstory for him. The name was created by combining the names of Day's parents.
Biography
Edit
The story says that he was born in Lost Hope Hollow, KY. Thomas presented him at the American Folk Song Festival as an old fiddler who had been isolated in the mountains for many years, and still had the traits of his British heritage and a repertoire of old British Ballads. The story also says that he had had surgery for his blindness and was experiencing a great shock from urban life. He was presented in New York for society functions and he went to England to play for the King and Queen. There were even several books written about him and his authenticity was attested by many folklorists.
Albums Featured
Edit
For Setters' discography please see that section in Day's article.